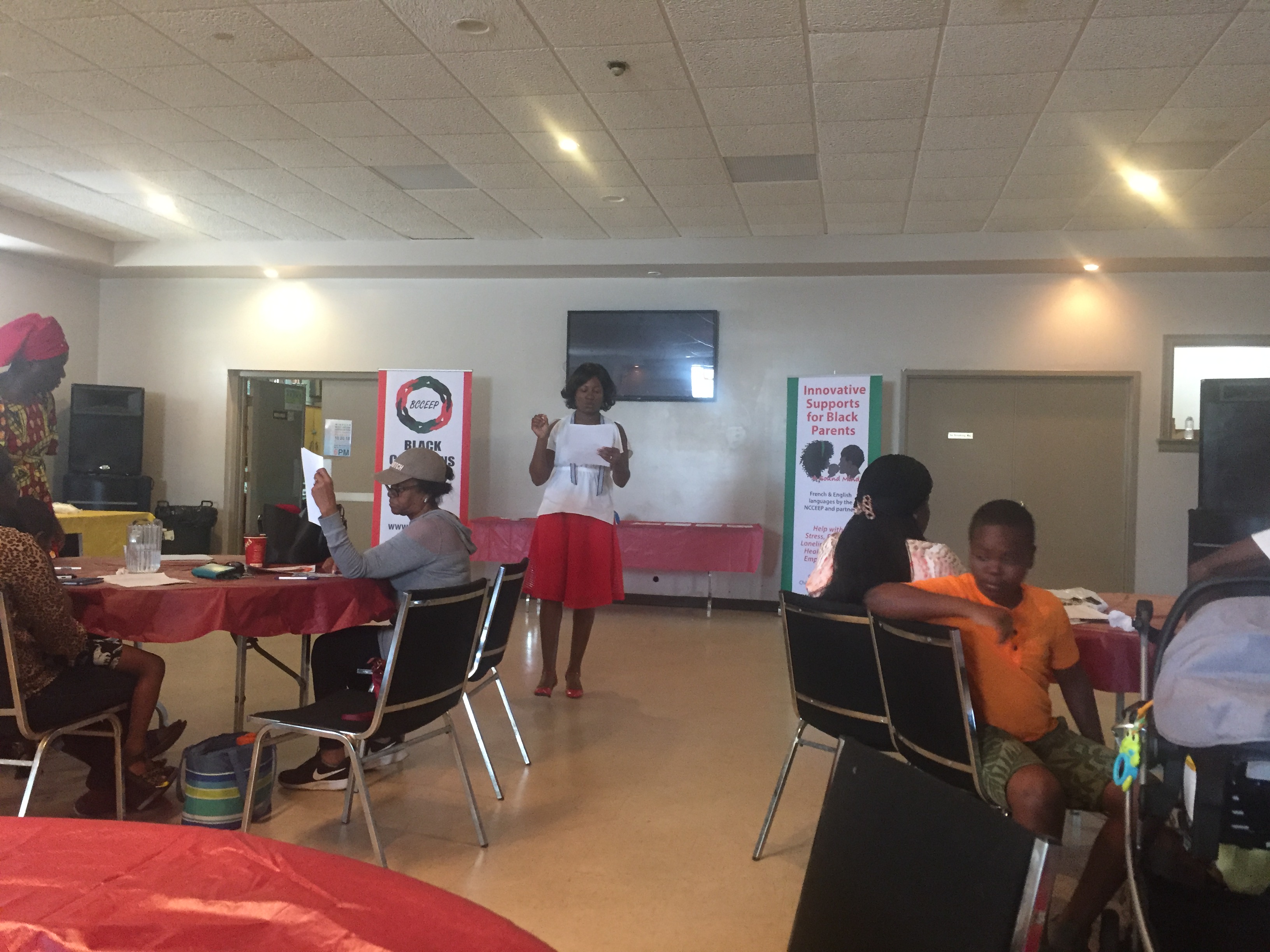 From the time parents find out they're expecting, they are bombarded with parenting tips and information. But overtime, tips stop pouring in, people stop offering help, and parents can feel alone.
A Sound Mind, funded by the Ontario Governemt, provides a supportive environment where parents can receive help at every stage of their child's growth. Providing counselling, community referrals, mediation and an opportunity to network, a Sound Mind is a nurturing environment that focuses particularly on black youth empowerment. At times parents can feel like they are the only ones going through a particular struggle and the shame of what they are struggling with causes them to feel isolated. A Sound Mind provides a safe, judgment free environment, where sharing is encouraged.
At the most recent gathering, attendees ranged in ages from youth under ten to the elderly. One of the topics discussed was how parents can stretch their pennies and provide for their families on a tight budget. This is one of many real life issues that people often feel they need to deal with on their own. All too often, the black community is afraid to ask for help in fear they might be judged and criticized. Eliminating the stigma associated with asking for help is what a Sound Mind seeks to do.
Guest speaker Ann-Marie Simpson, licenced therapist and Drug Addiction Counsellor, spoke about the importance of using resources within our own community. We have become too comfortable relying on information from the internet, instead of those closest to us, like family and friends, that may have years of real world experience and are more than willing to help. Simpsons presentation on juvenile drug abuse and its effects on the family provided valuable information on how to get ahead of the problem by maintaining a high level of involvement in your child's life.
Parenting groups can fill a gap that parents may not even know they need. Not only do groups such as Sound Mind provide support and counselling for parents, but they also provide access to other valuable resources available in the community. Those interested in getting involved can email asoundmind@ncceep.com for more information.