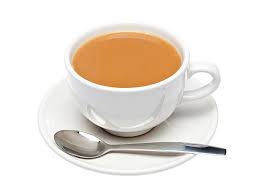 Tea Time with African Seniors is a monthly event where Seniors can socialize, share their stories, learn new skills, play games, eat or just hang out. Taking place every second Saturday of the month from 12-3:00pm at the Caribbean Centre on Central Ave. in Windsor. This month, the activity took place on August 11, 2018 at the same place and time.
The event was led by Mrs. Abiola Afolabi and discussed many points. The first topic of discussion was the Omoluabi newspaper, specifically a reminder about the importance for the elders to provide answers for the 'Ask the Elders" questions from the youth

Next, they discussed the significance of voting elections. We must understand that the election is a delegation of sovereignty and a primary function that allows citizens to make their choice among various candidates. It also ensures that all citizens can participate either directly or indirectly in decisions that affect society. Elections can help clarify issues that need answers because candidates are obliged to present to the electors their positions on the issues as well as their plan.
All Canadian citizens have the rights and responsibilities of the elector because it reflects our traditions, our identity and our common values.
Following the election discussion, it was a pleasure to congratulate a member of the group who was proud to share that she had just obtained her Canadian citizenship.
The seniors had the opportunity to have special guest, Officer David Ethier from the Windsor Fire Department. Officer Ethier made a presentation on fire safety and emphasized that it is always important to prevent fires and this prevention starts at home. His presentation included gifts for the attendants and what steps to take to protect yourself if a fire breaks out in your building, explaining to the audience that, "Every fire is different, you must act quickly when you hear the alarm or discover a fire. You must always protect yourself from smoke."
The classes offered for seniors such as the sewing class and the computer literacy class were also topics of discussion. Just like the youth, seniors can always continue their education and these courses are open to them. The computer literacy class takes place every Saturday in August at 10:00 at 800 Marion Avenue and the sewing takes place on September 8 at the Caribbean Centre.
The goal of the program is to bring African seniors together in a place where they feel most comfortable, anyone interested should come out and join. The next meeting is scheduled for
September 8, 2018 at the Caribbean Centre.