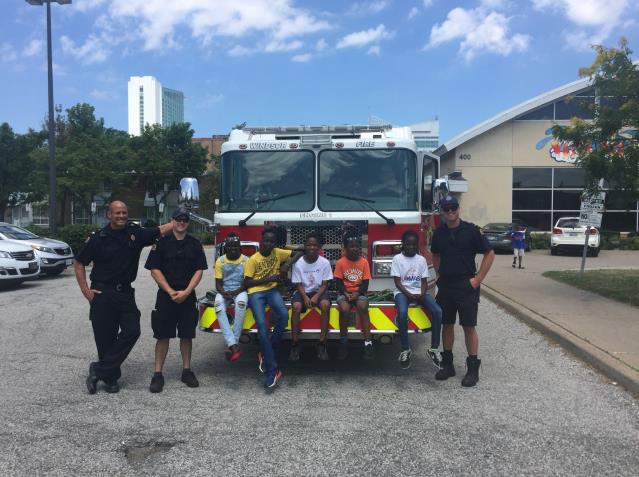 With every new venture, experience and expertise come with time. Three years later, the Youth Embracing Today's Youth (YETY) program, led by Pastor Paul Riley, is fine tuning its platform to make the most out of the abundant resources and funding provided from the community.
Operating out of the Water World Centre, YETY serves the youth in Windsor's Glengarry area. Focusing on the at times under-represented youth ages 7-19 years, YETY provides a safe environment where students can learn and grow, focusing on the three main areas of fitness, cuisine and art.
This year the program wants to pay extra attention attracting the older youth and their affiliation with the Windsor Express may be the extra draw needed to gain their attention. Former professional player and now Windsor Express Coach, Bill Jones is an exceptional example of someone using both their influence and time to reach youth that might not be otherwise engaged.
"I rather have you on the courts than in the courts" is one of YETY's slogans, encouraging youth to find productive activities to keep them busy and out of trouble.
Last year attendance ranged in the area of around 50 people per day; this year, Pastor Paul Riley expects even more. The Glengarry community is actively involved with the program and two of this year's coaches are former students. Pastor Riley explained that "One of the highlights this year are that we are able to hire within Glengarry. So, two of our students are born and raised here… Their presence on our staff just opens up doors and they are able to spread the word and get more people to come." Hiring former students also showcases to past and present students the job possibilities that are available to kids in the Glengarry community.
The culinary program enables students to learn how to prepare meals, "they let the kids cook and take home whatever they cook. Last year they were able to take home food to feed their entire families, but they also walked away with recipes". Pastor Riley feels if they can keep them motivated to cook, they can keep them away from fast food.