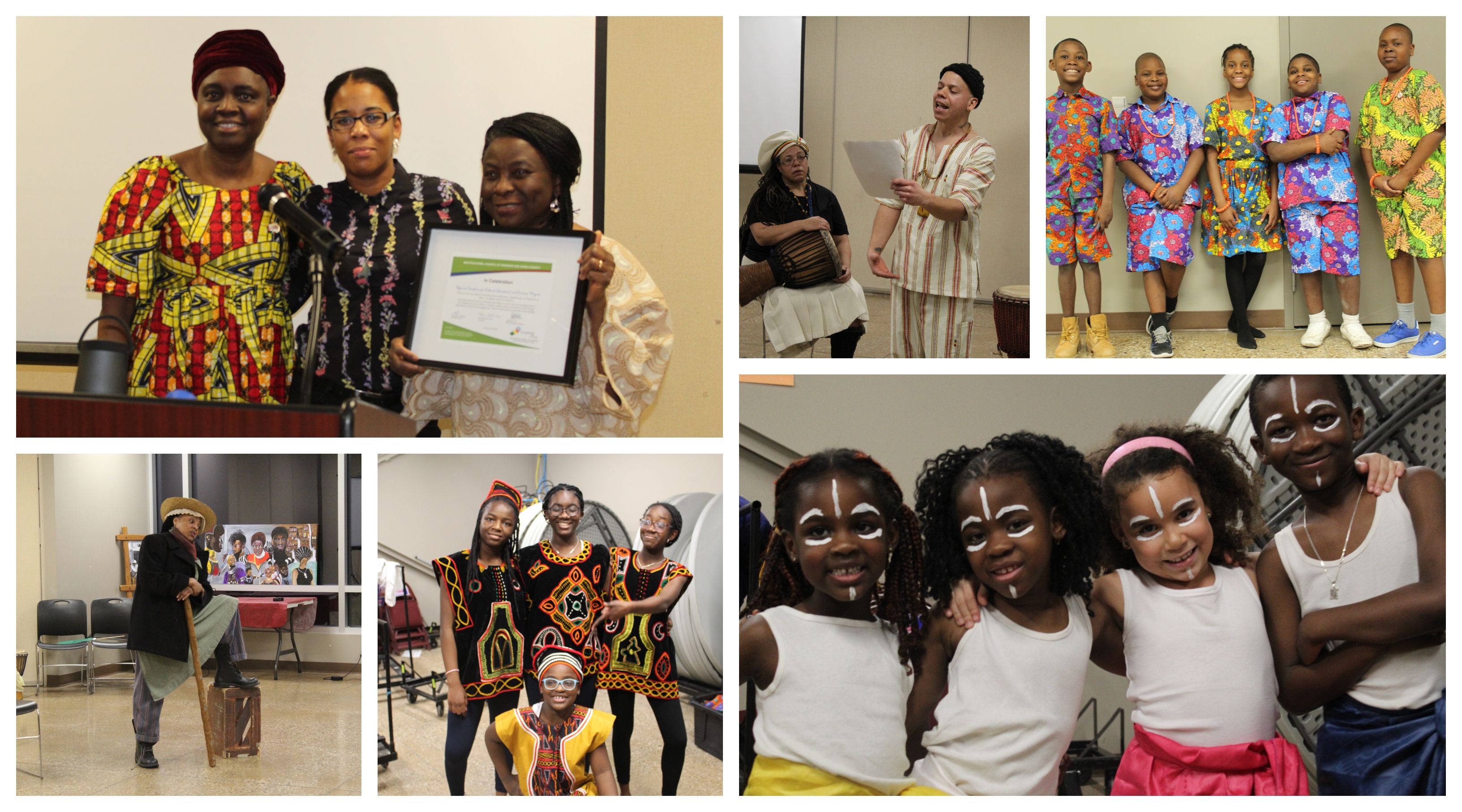 On February 16th, 2019 the Omoluabi Newspaper presented Principles in Black History at the WFCU Center. People from all walks of the community were in attendance including Lana Talbot and Brenda Travis, performers Teajai Travis and Leslie McCurdy, Sergeant Ed Armstrong and Constable S. Gill of the Windsor Police Services, and local Historian Irene Moore-Davis.
The importance of celebrating black history is unquestionably necessary but the idea that it is limited to the shortest month of the year was a factor observed by Historian Irene Moore-Davis. She encouraged the audience to take note that Black history month should be a time to remember not only those who are acknowledged in the history books but all the unmentioned, undocumented Africans who helped shape the country.
Leslie McCurdy performed a segment from her one woman play, 'Things My Fore-Sisters Saw'. Performing as Rose Fortune, she wowed the audience as she relived what a typical day might look like for the first 'policewoman' in North America.
Community activist and poet, Teajai Travis welcomed crowd involvement while reciting powerful spoken word. His performance included Police Sergeant Ed Armstrong who assisted him by playing on the African drums.
NCCEEP was proud to receive a certificate from the Multicultural Council of Windsor and Essex County recognising their efforts in honoring the contributions, experiences, and legacies of Black Canadians past and present.
The Omoluabi and ACSOO dance groups performed traditional dances and reminded the audience the importance of passing down Black history to our youth. Copies of the Omoluabi Newspaper were distributed along with pins and pens and the night concluded with a variety of refreshments including traditional African treats like plantain chips, puff puff and meat pies. The goal of the night was to continue the hard work of previous generations, so the next generation can progress even further and also share this ingenuity well past the month of February.