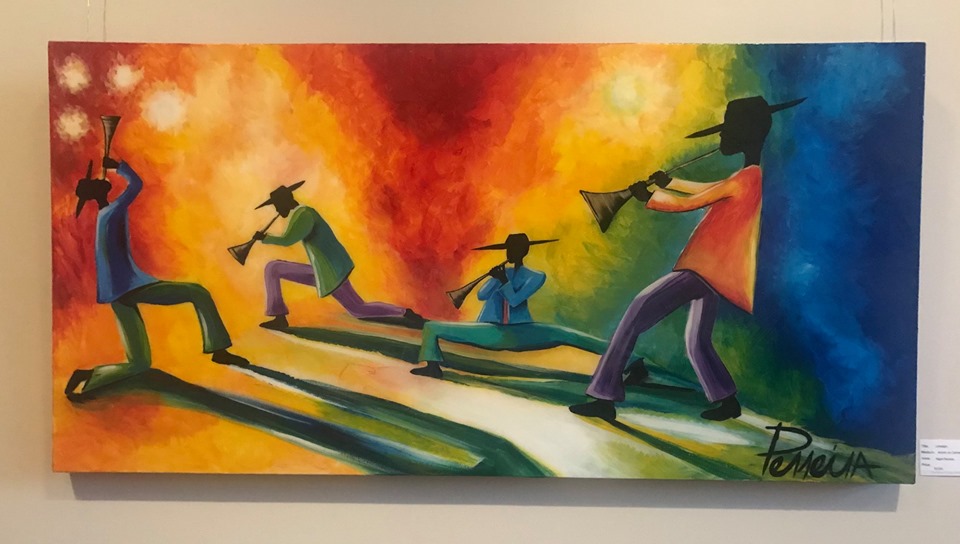 Artists from across North America gathered together to celebrate diversity in the art world with the 12th Annual, Illumination 2019: Telling Our Stories Through the Arts. Located in the historically rich McKenzie Hall, attendees had the opportunity to enjoy the exhibit which was on display from May 3rd to 12th.
An array of events took place in conjunction with the exhibit, including guest speaker, Certified Wellness Coach and Yoga teacher, Janet Haughton Quarshie, performances by The Jazzuz and poetry by Teajai Travis. This year marked the first ever Illumination Fashion Show, which included African, East and West Indian fashions, as well as Fashions by Dokas and Rastafari Dynasty. The Black Canadians for Cultural, Educational and Economic Progress (BCCEEP) were eager to participate and show their support for the event.
Artist of Colour Vice President, Lana Talbot, was excited to bring different cultures together to celebrate art in its many forms,
"Its called illumination! All cultures should be Illuminated, brought to light! There are a lot of cultures here…and we all get along!".
Talbot's art was on display in the exhibit, as well as renowned artists: Priscilla Phifer, Loretta Brown, Onzie Norman and Mei Sun. Windsorites who missed out on the festivities can look forward to attending the annual event same time next year.