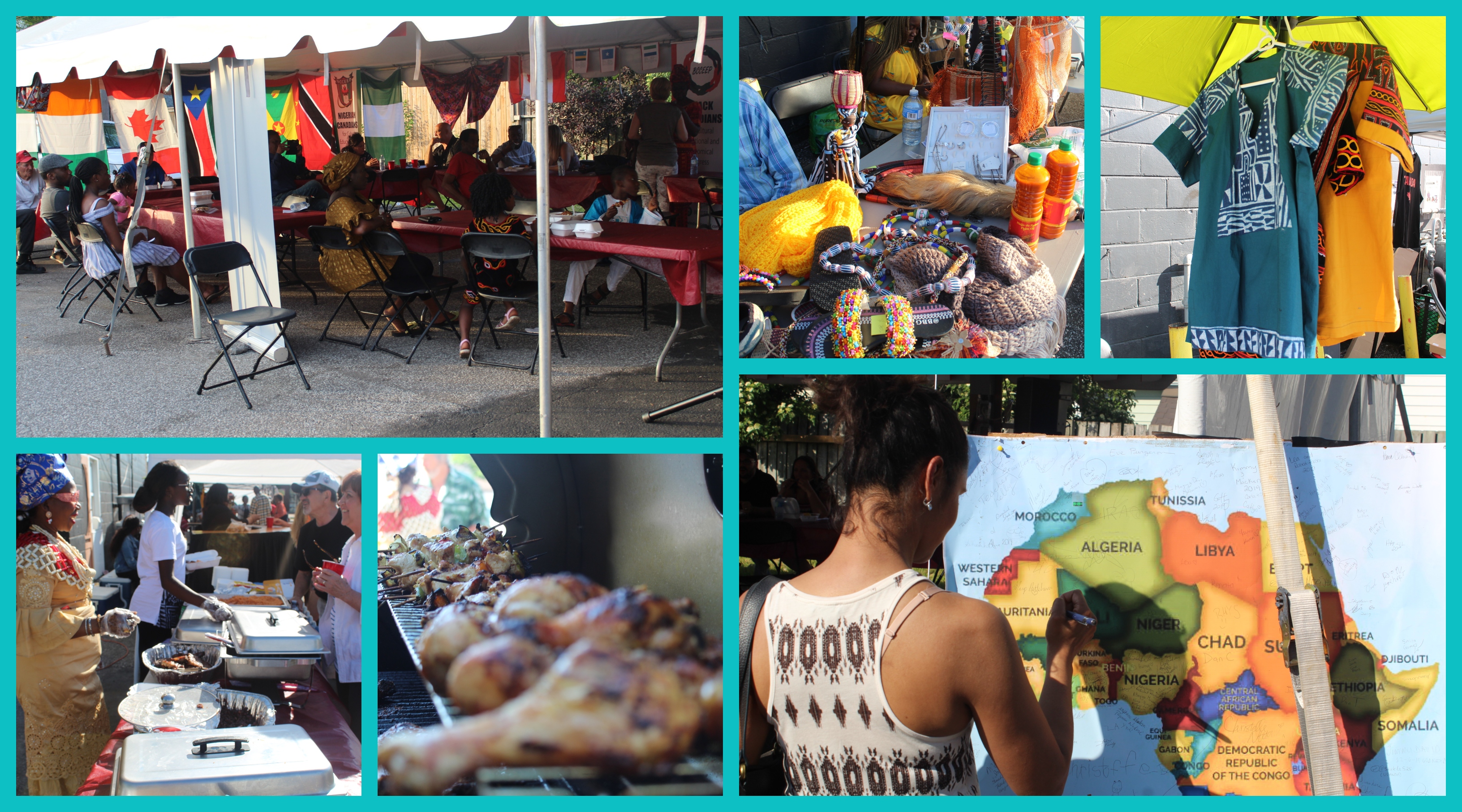 The Black Canadians for Cultural, Educational and Economic Progress (BCCEEP) were honoured to host the first ever African Village.  As visionaries and leaders in the Windsor community, BCCEEP was proud to join the Multicultural Council of Windsor and Essex County to promote acceptance and diversity in the community.
The goal was to create a welcoming environment where people felt free to explore and enjoy African culture and over the course of three days, attendees had the opportunity to relish in food, fashion, music and entertainment from across Africa.  Food was a main attraction and even though many people were not familiar with the dishes, a surprisingly large number of people were excited and open to try a variety of the African foods.
Attendees also had the opportunity to learn about African traditions through informative, "Did you Know" sessions, head wrap tutorials and African Moonlight Stories, which tells tales of morality through traditional fables.   Other activities included: African face painting and games, dance lessons, fashion shows, dance performances and a special guest appearance from the Bangladesh Tribal Dance Group.