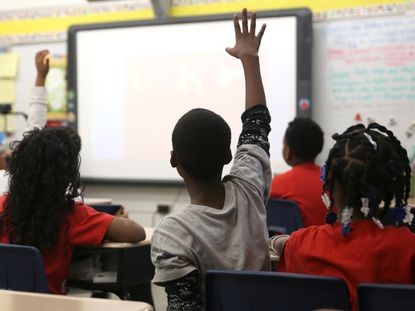 NCCEEP's Youth Justice Program held its distinguished summer job workshop for youth in the Windsor region. This event was held on May 29th at Mackenzie Hall Cultural Center in the west part of Windsor. The event was for those ages 12-18 and had around 20 people attend. The Youth Justice Program's summer job workshop was organized to help the youth in the community learn how to create a professional resume that will secure them job offers and learn how to present themselves to employers in order to come off as qualified workers capable of helping a company.
The individuals that attended the event learned what key traits employers are looking for, different places to apply for jobs, and how to prepare for the interview. The event was led by Sima Nwaesei & Caleb Akinsanya. The students were shown a slideshow presentation filled with helpful information that would not only benefit their job search this summer but their future as well. The group was given notebooks to write important information down and take it home at the end of the event. Questions were asked, experiences were shared and an interactive mock interview was held. Here they could practice answering questions that employers would ask in an interview to prepare them for what's to come. At the end of the event, the group enjoyed themselves with good food given out, music, and conversation amongst one another.
Some valuable takeaways from the event were that the majority of the participants were black individuals from the community meaning that the minorities in our society are making a conscious effort to get a head start in their careers compared to their peers. This event is useful because a lot of this information is not told in schools in a comfortable environment where you can freely ask questions and learn from people who have experience in searching for jobs. The Youth Justice Program will hold more of these events in the future for those interested and you can find out when by following and seeing when we post on the Facebook page, Instagram, TikTok, and our website NCCEEP.com
Omoluabi Club
After a long-awaited time, the Omoluabi Club had their first meeting together on May 27th at 6 pm at the Bcceep center on Tecumseh Road West. There was a turnout of around 15 kids who attended the first meeting with hopes of this number increasing with each meeting. This event was organized to provide a safe and educational place for young kids and teens in our community to come and learn while having fun with their peers. From the laughter and energy in the room, it is safe to say that we achieved our goals with the kids by entertaining them and having a good time.
The kids that came out to the Omoluabi club really enjoy collaborative games and challenges where they have to compete in order to win prizes and be crowned the victor. At the start of the event, the kids watched and participated in a presentation on the meaning of "Omoluabi" and what the purpose of the club is. After this, they competed for prizes by playing different kahoots on their devices, some as teams and some individually. We made sure to make the event casual to ensure the children were challenged but still anxious to come back every week because they enjoyed themselves. We ended up eating food and watching Netflix while giving recommendations for what we should do the next week including prizes to be given, what to learn and compete for, and what activities they enjoy.
What was valuable about the event was that the kids had a place to be on a Friday that encouraged them to be in the company of their peers doing something fun and productive instead of being bored at home or causing trouble out in their community. This is important for kids these days because they are constantly being influenced by what they see online so this gives them a chance to be positively influenced by the leaders of the Omoluabi club.