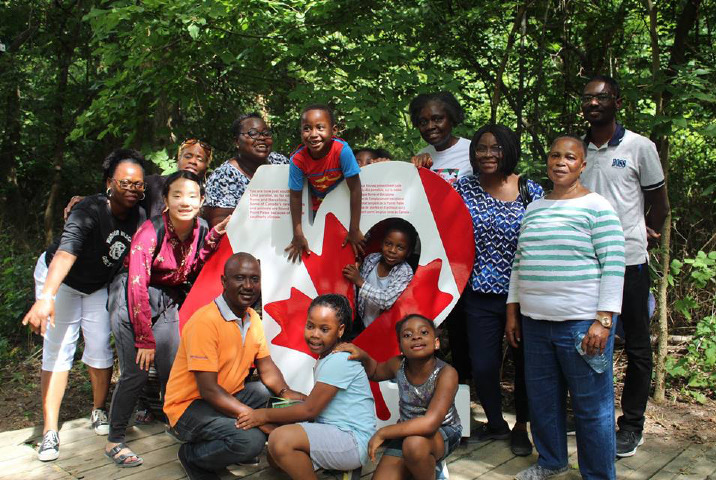 On Saturday, September 1st, families from across the African/Black community gathered together and went on a trip to Point Pelee for Labour Day weekend, a wonderful way to end the summer before school started. There were plenty of things to see and plenty of things to learn. The kids learned about different types of birds and the different manners in which they fly. There was an Owl and a Falcon, which were very calm, but no one could touch them because the birds do not like to be touched.
Point Pelee was filled with a variety of trees, which added to the beautiful scenery. There were two shuttle buses that took people to the other side of the park where there was a beach that included 'the point' of Point Pelee. There were also trails on whcih people could either walk or ride their bikes to different parts of the park.
After a tour around the park, Mrs. Afolabi and the families drove to Westwood beach on Point Pelee and had a cookout. This included delicious foods, snacks, fruits, drinks and even a cake to celebrate Mama Alice's birthday. Music was playing and kids were having fun, blowing bubbles and playing soccer. Parents took the oppurtunity to relax, listen to music and enjoy the long weekend before school. Overall, everyone was having fun enjoying the sun. Even though not everyone necessarily knew each other, everyone came together and was one big happy family. The love was evident through all the fun and laughter that could be heard throughout the beach. Love, family, and unity; these are the words I would use to describe this Labour Day weekends events.