Plusieurs personnes de partout a travers la communauté de Windsor-Essex sont venues pour supporter le lancement officiel du journal Omoluabi le 25 juillet 2018. Étant comme une campagne d'initiative a la prévention de la violence chez les jeunes
financé par le gouvernement de l'Ontario, Omoluabi a pour objectif d'éduquer et d'influencer positivement les jeunes africains/canadiens dans le Sud-ouest de l'Ontario.
L'évènement a eu lieu à Windsor au Windsor Waterword et était l'occasion de présenter pour la première fois la réalisation aux personnes présentes, le premier volet. Distribués gratuitement et publiés dans les deux langues : le Français et l'Anglais, chaque article parle de différente façon les caractères d'un omoluabi et incluent les comptes rendus de quelques évènements qui ont eu lieu dans la communauté
Dans l'espoir que ces journaux vont servir comme un guide pour le développement d'un bon caractère, que faire dans différents contextes sociaux et conflits de comportement? Ce journal s'adresse directement aux jeunes.
Madame Funke Sabageh qui fait partie du comité administratif de Nigerian Canadians for Cultural Educational and Economic Progress (NCEEP), a donne son point de vue en parlant de l'importance d'avoir un support pour aider les adolescents, « les jeunes ont besoin d'être en mesure de s'exprimer, s'ils ne sont pas en mesure de le faire, comment feront-ils pour trouver la solution? Encourageons-les de ne pas baisser les bras.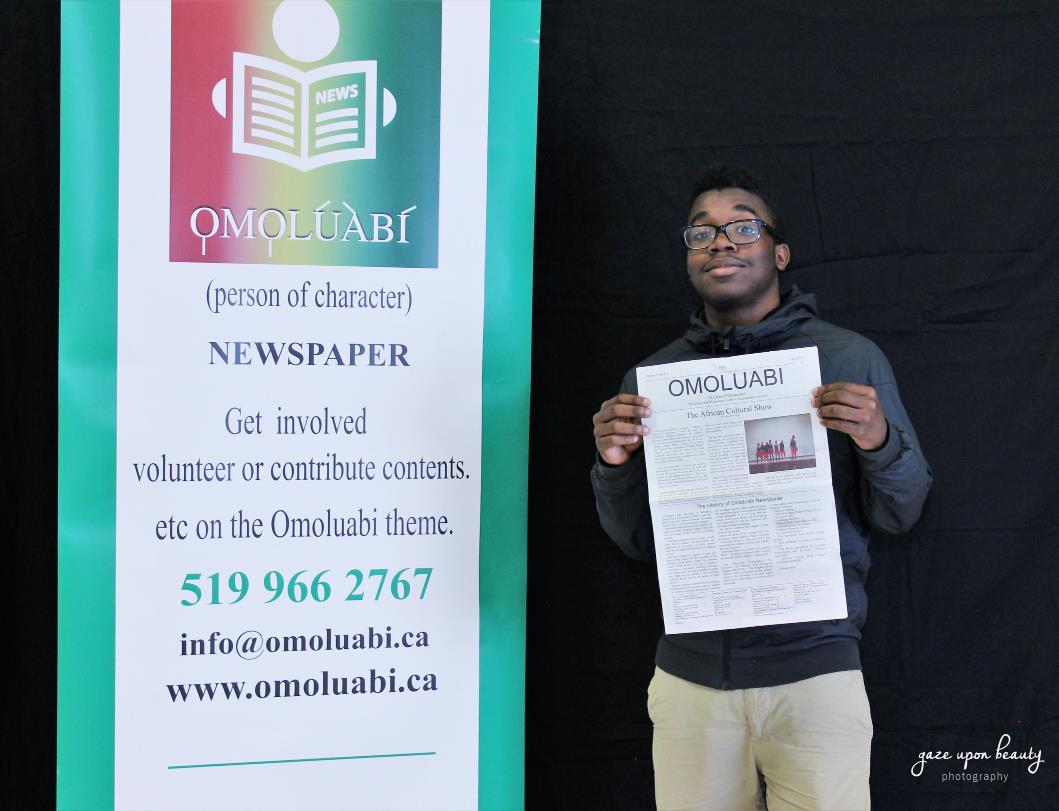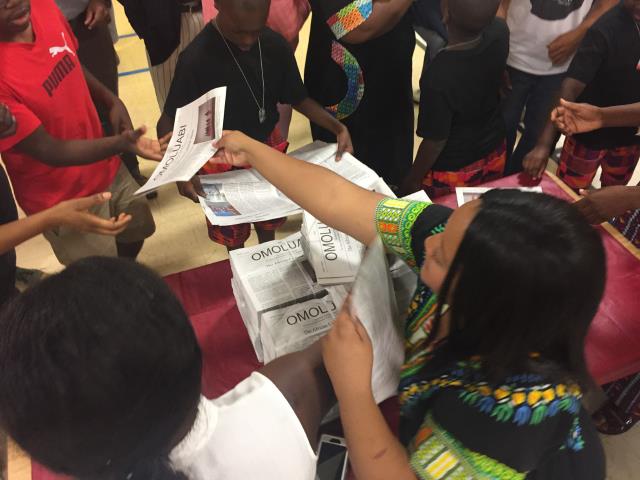 Le lancement avait inclus la performance de the Omoluabi Dancers qui avait mis de l'ambiance avec une danse traditionnelle bien coordonnée et colorée en plus d'un sketch parlant de ce que représente un Omoluabi.
Le favori de tout le monde, Terrance Travis, avait recite un poème et avait invite toute l'assemblée à taper les mains au même rythme pour une bonne harmonie créant une bonne idée de ce qui se passait. Sa parole était engagée et surmontait les barrières en créant des pensées collectives qui ont touche l'esprit du public. C'était vraiment une bonne performance et un parfait sentiment pour la soirée.