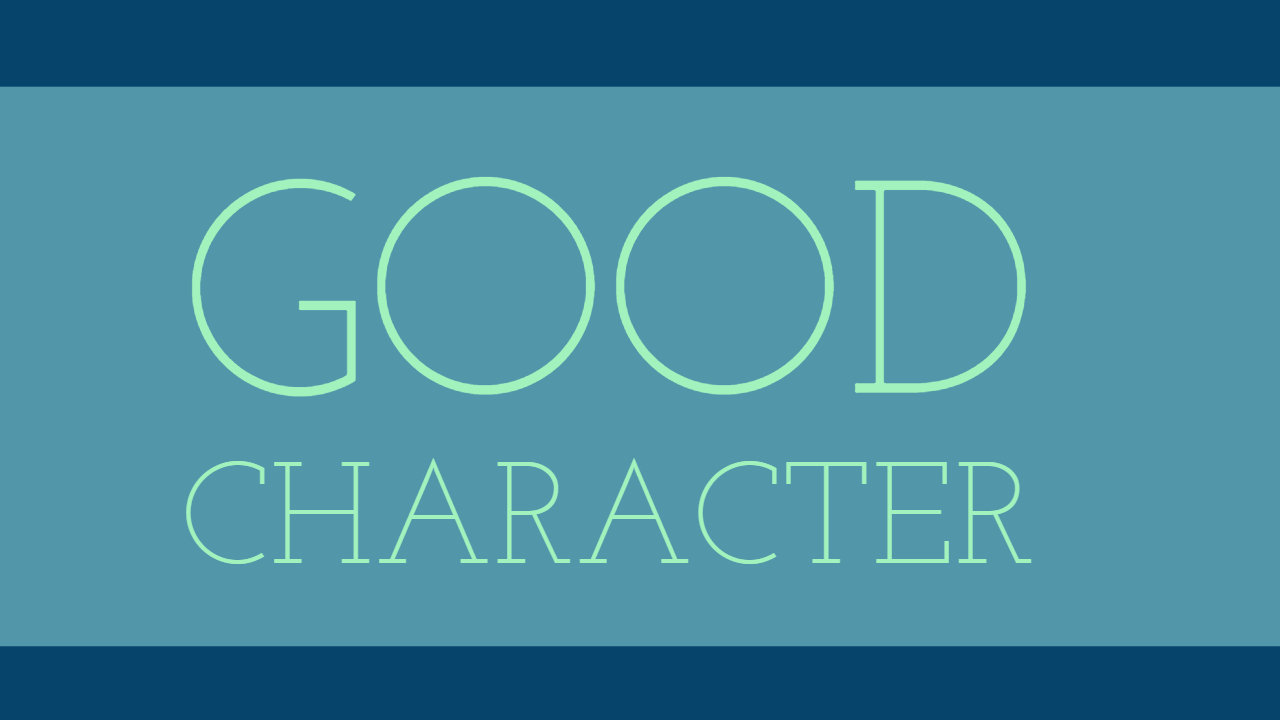 A person's character is who they really are. Character is the springboard from which all we do and say in life comes. Your character is the real you in the sense that you cannot separate what you are from who you are. Our character is what determines how we respond to the situations and circumstances of life.
Character is so important to us that we even recognize it as one of the principal requirements of someone in good mental health. It is said that our character is much more than just our reputation. Our character shows how we are physically, spiritually and mentally. Our character produces a sound mind, respect and loyalty. A person of good character shows that they are able to be aware of the world and their experiences, to think and feel the faculty of consciousness and thought. Good character enables us to change the way we use our mind. A person of good character exercises self-control which enables them to choose to do the right thing. People of good character don't use other people.
When we grow stronger in our character development, it will lead to us doing good, respecting others and avoiding any act of evil. That is to say that good character will prevent us from doing what will bring shame, a bad name or disgrace to ourselves. God created us with good character which enables us to love Him and love our neighbours as ourselves. Someone without good mental health cannot exhibit good character. Good character is not just something we put into our lives, but it is what comes out of our lives. Good character is who you are to God Himself and those around you. It is the real you. Good character is aligning our lives so our behavior is Christ-like.
The focus of Omoluabi is to help us to understand what good character traits are and the process of building good character in the lives of our children, which is most important in our community today. Building and developing good character is not something we just learn from a book or hear from good speakers. It does not come upon us overnight; It does not come automatically or suddenly. It is a process that comes from good parenting. That is why the Bible says, "Train up a child in the way he should go, when he is old he will not depart from it." It is a slow process listening to good parenting advice. Strong and good character is a process that is formed in our children. Good character is not permanent once it is formed but is a continual building process.