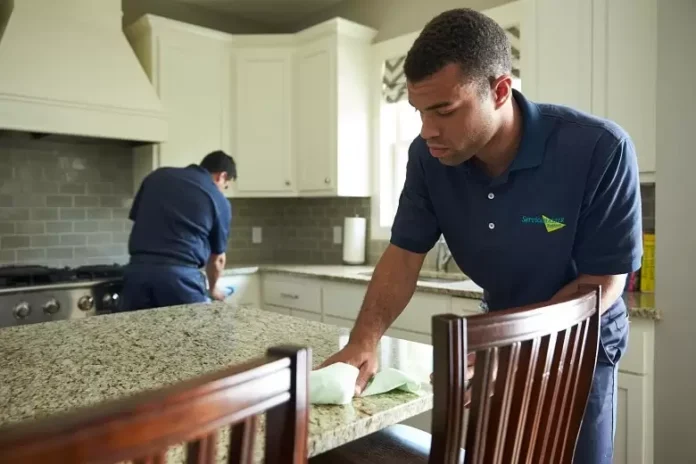 An additional benefit of taking a vacation, besides relaxing and changing pace while it occurs, is being able to appreciate and enjoy your routines, home, and everyday life again.
The worst part, however, is returning home to an unpleasant host who slams you with unwanted demands as soon as you step through the door.
Making some planning and preparations before you depart for your vacation can ensure that your home will welcome you back with open arms, making your return as relaxing, predictable, and smooth as possible.
Make a Checklist for Cleaning 
A good idea before you start is to create a checklist you can take from room to room. You have to do a lot, so it's easy to jump in and get lost in the process. Before you embark on an extended vacation, you don't want to miss anything.
List all of the rooms you need to prepare and write them down. Start with the kitchen, the bathroom, and the main living area. You should however consider including your yard and garage, too, to be safe.
The Ultimate Cleaning Guide
Run garbage disposal until clear 
Remove food by running the disposal for a few seconds. Once the drain is clear, turn it off and let the water run for a few minutes. To freshen and clean, sprinkle a little baking soda into the drain.
Clean counters and kitchen surfaces
Remove any stains, crumbs, or residue you notice on the surface with the microfiber cloth. To prevent streaking, wipe down your countertops with a clean, dry microfiber cloth. Polish them if necessary.
Sweep, vacuum, and mop floors
Bleach is usually recommended for disinfecting hard surfaces, but you will usually want to avoid bleach and other harsh chemicals on your flooring. If you would like to disinfect vinyl and laminate flooring, you can mop them with one gallon of warm water mixed with one cup of white vinegar.
Also, check inside the refrigerator. Freeze, eat or toss whatever will spoil while you're gone. Simple enough. No one wants to leave rotten, stinky food in the fridge.
Cleaning also includes taking out the trash. You should, however, make sure you remove the garbage before you leave if you clean out your refrigerator. Otherwise, you could come home to all kinds of rancid smells and pests galore.
It seems household clutter is fairly harmless. When people surround themselves with too many things, they feel stressed and like their lives are out of control. It is a good thing to declutter your home and take care of the mess to take better care of yourself.
It's easy to forget the obvious things when frantically packing and cleaning the house. Let's say you forgot to put the last load of laundry in the dryer.
Bedroom Checklist
When you prepare well before leaving, sleeping in your bed after a vacation can be one of the best experiences of your life. Use this checklist to ensure your bedroom is clean:
Aerate blankets, pillows, and mattresses: Even though this isn't a must-do, it will help you avoid a stale bedroom odor if you're going out of town for a long time.
Replace the bedsheets: Getting into a newly made bed after a long flight or drive is a pleasant experience, isn't it?
Open your closet doors: Wardrobe doors can close too tightly and develop a musty smell when left closed for an extended period.
Arrange your clothing: Drop the dirty ones in the laundry basket if you don't have time to wash them. Make sure your closet is full of clean clothes. Organizing your clothes before the holiday is tedious, but once you return with dirty clothes and tons of new t-shirts, you'll be able to unpack everything easily.
Conclusion
It doesn't have to be difficult to clean your house before you go on vacation. You can leave for vacation and come home to a sparkling clean house in no time if you make a list and follow it.
Remember to get rid of anything that welcomes pests and mold, such as standing water, debris, and food particles.
You can always hire us before your vacation or arrange for cleaning during your vacation if you find cleaning before your vacation tedious and exhausting. When you return, your home will be sparkling clean.
Written By
Senkat Nden