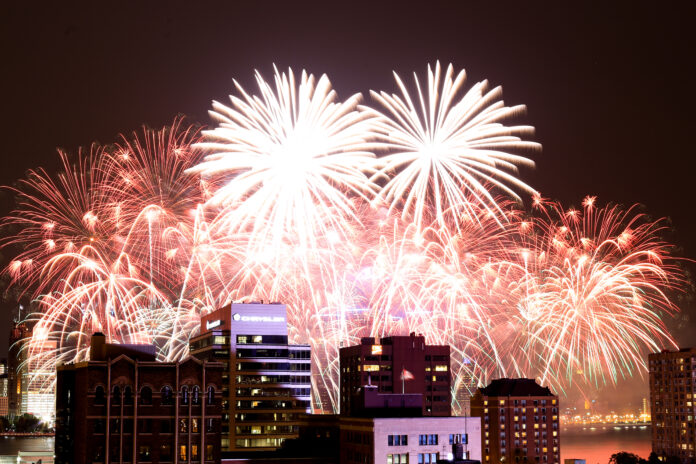 What may be referred to simply as the "'downtown carnival", was originally the Windsor-Detroit International Freedom Festival, which first began in 1959. It was an annual collaboration between two international cities, Windsor, ON in Canada and Detroit, Mi in the United States of America. The two cities united to commemorate the independence of both countries and celebrate their connections with emancipation and Black history. At its peak, the event brought in 3.5 million people and the event consisted of concerts, rides, games, and a variety of performances and shows.
The International Freedom Festival was a nineteen-day celebration that took place in late June and concluded during the celebration of Canada Day on July 1st and the American Independence Day on July 4th . The neighboring city of Detroit and the city of Windsor also take this time to come to celebrate at this festival and show pride and recognition for Black culture.
In 2007, Windsor and Detroit decided to stop the joint festival to have their own separate events, the Windsor Summerfest and the Detroit Riverdays Festival. Both events celebrated their countries' independence by the Detroit River. Even though the cities are now celebrating their own events and independence, they still unite under the stars to watch and enjoy the Ford Fireworks, which takes place in the middle of the Detroit River.
By Nneamaka Ezuma.