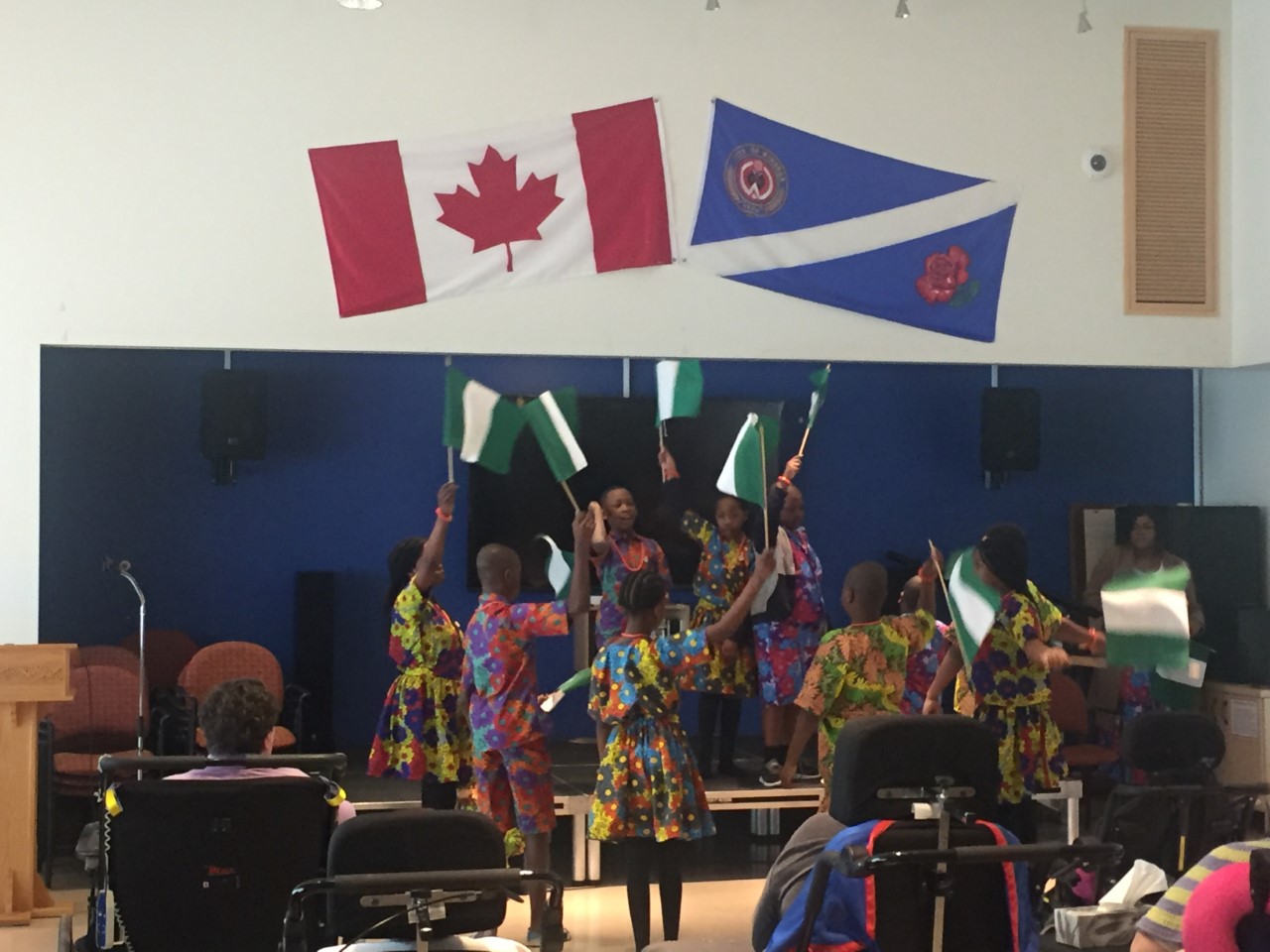 Huron Lodge Long Term Care Home welcomed Abiola Afolabi, executive director of NCCEEP and the Omoluabi Children's Dance Group to share the Omoluabi campaign with a packed audience on Saturday, February 16th, 2019.
Founded in 2018, the goal of the dance group is to educate youth about African history through dance and the principles of Omoluabi. Mrs. Afolabi went over the principles of Omoluabi, such as good will, hard work and respect while Ezzikaya Pivotte, member of the Omoluabi dance group, read their history before dancers performed two choreographed dances. Excerpts from the 'Ask the Elders' section of the Omoluabi Newspaper were read, revealing the important part seniors play in helping to shape and develop the youth.
Huron Lodge resident, Dennis Spray, was eager to share his opinion of the performance describing it as, "Wonderful, I learned a lot!", proving that the show was both educational and entertaining. While the dancers were treated to light refreshments, a pop quiz about the principles of an Omoluabi gave attendees a chance to win Omoluabi t-shirts and everyone was happy to receive Omoluabi pens and pins. The audience which included members of all ages were encouraged to join the movement as there is no age limit to showcasing the Omoluabi principles.