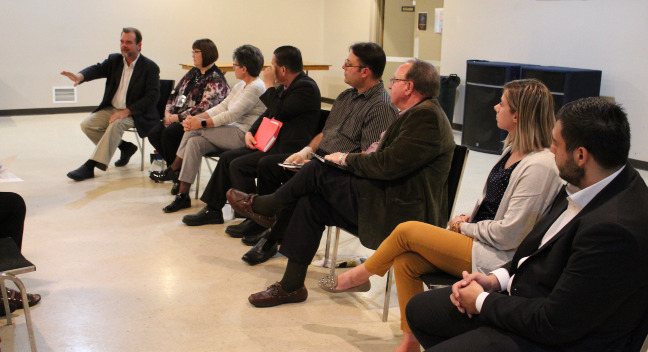 On Tuesday, October 3rd, those running for Windsor's School Board trustees gathered at the Caribbean Centre to inform members of the community why we should vote for them. Those in attendance included two candidates from the Catholic School Board and six from the Public School Board.
 All the Candidates from the Public school board were running for the first time, which created an even playing field at the event. Members from the audience brought up important questions such as bullying issues and how their children have been deterred from speaking their native language at school in the past. Incorporating more diverse reading options and including multicultural history lessons that reflect the diverse population in Canada was also a hot topic. Cathy Cooke, who is running for the Public School board highlighted that "we need to look at literature that meets the needs of the students", a sentiment that rang true with the audience. Sarah Cipkar, who has experience setting up pop-up book shops for newcomers to Canada, emphasized that there needs to be an open dialogue between those providing and those receiving, "we need to ask questions" to those who we are trying to help, to make sure we are meeting the needs of the community.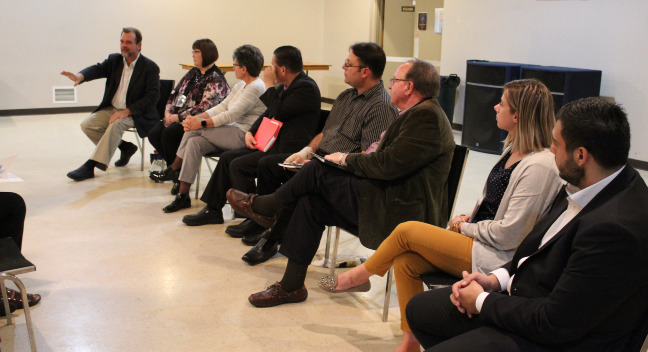 Another major issue was regarding the local clothing store, Freed's of Windsor, that currently has the monopoly on Catholic school uniforms. Parents felt this was a long overdue issue that needed to be addressed and were surprised when the only Candidate in attendance up for re-election in the Catholic School Board, Fulvio Valentinis, informed the crowd that this issue has never been brought up at the Trustee's meetings. School board trustees are advocates for the constituents they represent and encouraged the audience to get involved and also go through the proper channels, such as the Parents Council for their respective schools, when issues arise.