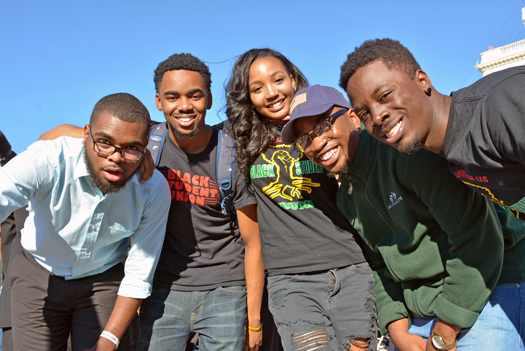 Pẹlẹ o (Hello), my name is Bernice Babo and I'm a student at St. Angela's, Catholic School. I'm also a black (Cameroonian) youth, aspiring to do great things in life. Being a black youth brings many struggles but I do my best to keep my character in place, stay in my lane and advance in life. In this article I will explain what a person with character is and then as tribute to my ethnicity I will also explain what it means to be a black youth with character. When I explain all of this, think about what type of character you have.
First thing, what is character? Character is, "one of the attributes or features that make up or distinguish an individual." When you think about it, it seems like it's all about your personality but really it has to do with showing others your personality in a good way. For example, if you believe your character is caring and helpful, show that you can help others and care for them. On the other hand, if you believe that your personality is a bad one, try to change that and turn to the right path.
Now, as a black youth, there are some troubles such as being feared because of your skin colour and more. However, you can change that and turn people's view of you and your race around. Show them that you are so much more than what they see you as. You see it all works in a matter of perspective, trust and communication. That's what makes up a true person with real character.
Now that I have told you about character, what type of character do you think you have and how can you change and improve it ?