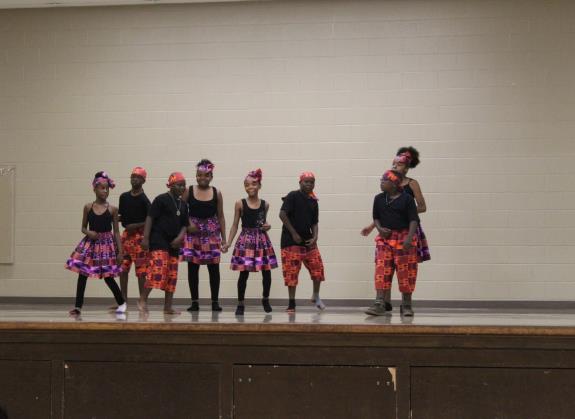 Compliment instead of compete. Enhance instead of duplicate. These are some of NCCEEP's (Nigerian Canadians for Cultural, Economic and Educational Progress) goals and exactly what was accomplished at the 2nd Annual African Culture Show. Hosted by ACSOO, the Cameroonian Association of South Western Ontario, people from the African and Black Canadian community came together to enjoy food, dance, fashion and the opportunity to learn more about African culture.
Now more than before, Africans are enjoying the benefits of working together. So much can be said of a person who gives back to the community in both deeds and action. There is a philosophical and cultural concept used by the Yoruba people to describe a person of such good character, Omaluabi.
Abiola Afolabi, Executive Director of NCCEEP, gave a brief, but information packed, presentation on the programs offered at NCCEEP and the concept of Omoluabi. An overall person of integrity, Omaluabi encompasses someone who believes in hard work, respects the rights of others and gives back to the community.
We may all come from different backgrounds, but we are all united. T.J Travis, a performer and poet, had the crowd enthusiastically involved, while reiterating the concept that "together we rise" and "we are all related". In his spoken word performance, he stated that "mighty be the woman who carries courage as her sword", encouraging the audience to find alternative ways to battle societal hardships.
Bradley Jones, of the Emancipation Day Committee of Windsor, helped close the event by performing in the fashion show, which displayed traditional African clothes, and speaking about Unity. Unity and working together became the unofficial theme of the event. Effectively ringing true with the multiculturally diverse attendance, people left with an overwhelming sense that everyone, including the African community, should start collaborating more often.