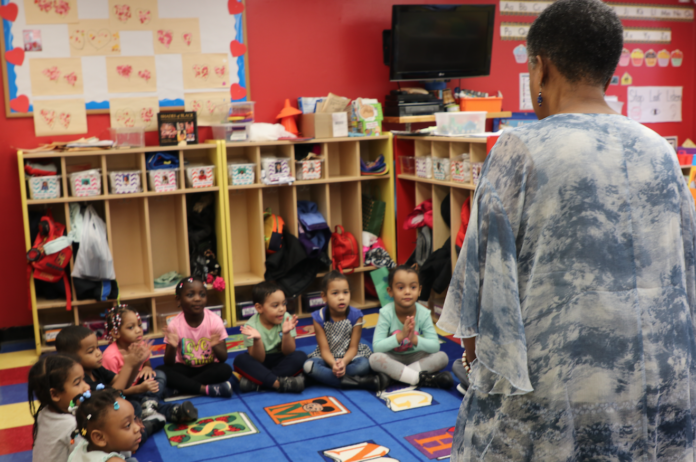 Just like people in other parts of the world, Africans, have values that they consider worthwhile and vital for the preservation and wellbeing of their culture. Due to this, societal values are embodied and communicated by their system of education.
In most African societies, a necessary part of traditional education is concerned with teaching oral literature using riddles, proverbs, and folktales, which aim to mold character and provide moral values like honesty, integrity, courage, and solidarity to children.
Folktales are usually used as a tool for transmitting and preserving shared values and collective experience. Contemporary African folktales are imaginatively refined to inject new meanings, ideas, and values, based on society's contemporary experiences and relations.
Characteristics of African Folktales
African folktales, also called myths, are believed to hold the community together – the ancestors, the living, and children unborn. They serve to communicate traditions, customs, lessons, and morals to the younger generation to prepare them for the obstacles life will throw at them.
Traditionally, parents passed these stories down by word-of-mouth to children while gathered around a village fire, under the moonlight. This practice is known as "Tales by Moonlight."
In most instances, the storyline goes like this:
The main character is overzealous, jovial, and nice, but has a huge flaw, like greed, pride, and naivety.
These shortcomings soon become weaknesses and the adversary or antagonist soon exploits them, leading to the demise of the main character in most instances.
Now, let's take a look at 10 popular African folktales for children.
Why Mosquitoes Buzz in People's Ears
When a mosquito tells a tall tale to a lizard, he sets in action a chain of events that has tragic consequences. A stunningly illustrated story about the consequences of lying; originally published in 1975, this Caldecott award book should be enjoyed by every child.
Who is in Rabbit's House?
This story captures the attention of kids.  It is presented as a play, a conceit for which most readers have a particular fondness. Masai villagers gather together to perform the story of a group of animals who attempt to get a mysterious creature, the "long one", out of the rabbit's house. As happens in many folktales, it is the smallest creature that has the most success.
Why the Sun and the Moon Live in the Sky
Water wonders why he is never invited to Sun's house.  Sun replies that his house is not large enough and sets out building a new one to accommodate his friend. But when water comes to visit, he fills the entire house and there is no longer room enough for Sun and his spouse, Moon. Can you guess where they found a new home?
A Story, a Story
Beautiful, vibrant woodcut illustrations accompany the legend of how Ananse, or the Spider-Man, is poised to get stories from the Sky-God. The Sky-God sends Ananse off on several quests, never believing that a weak and old man will fulfill the tasks. Only, he realizes too late that Ananse is rather clever.
Why the Sky is Far Away
Long ago, anyone who was hungry could pluck what they needed from the sky but the sky got tired and angry at the people who are wasting his bounty. The story has a positive message about the importance of not taking things for granted and good stewardship of the planet. This gorgeous book was also a New York Times Best Illustrated Book of the Year.
Head, Body, Legs
This is a tale of how the human body came to be in its form today and is also a story of the importance of cooperation and determination. Author Won-Lady Paye has several other books based folktales from the Dan people of Liberia.
The Hat Seller and the Monkeys
This is a fun retelling of the same story that inspired the much-loved classic, "Caps for Sale." The theme of monkeys tricking a hat seller appears in many cultures. This story is set in Mali. The hat seller is joyful is in this book and has a little lesson about the importance of breakfast. It also has some great background information about the style of hats in the book.
The Woman with Two Skins
This is a tale about Eyamba I. of Calabar a very powerful king. He fought and conquered all the surrounding countries, killing all the old men and women, but the able-bodied men and girls he caught and brought back as slaves, and worked on the farms until they died.
This king had two hundred wives, but none of them had borne a son to him. His subjects, seeing that he was becoming an old man, begged him to marry one of the spider's daughters, as they always had plenty of children.
The Ape, the Snake, and the Lion
Long, long ago there lived, in a village called Keejee′jee, a woman whose husband died, leaving her with a baby boy. She worked hard all day to get food for herself and child, but they lived very poorly and were most of the time half-starved.
Name of the Tree
There has been a drought and the animals are hungry. Without enough grass, they turn to a tree filled with fruit too high to reach. To obtain the fruit, they must learn the name of the tree, which only the lion knows. This book had a great storytelling tradition feel. It is the most patient and determined that wins in the end.